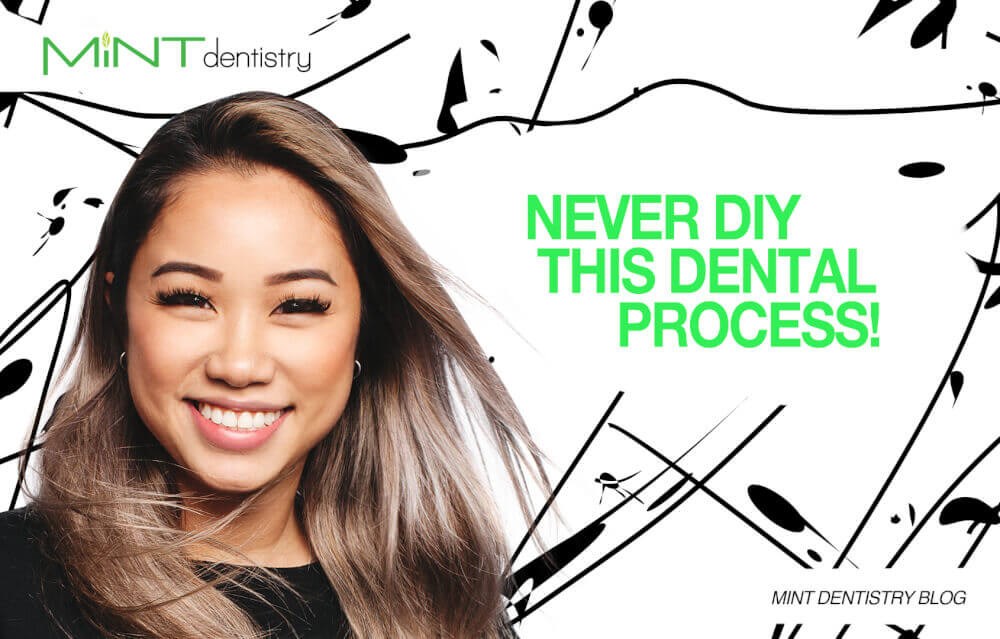 Most people desire a prettier smile. As a part of obtaining this goal, many are getting expert teeth whitening. In-office teeth bleaching is an in-demand corrective dentistry method because of its numerous advantages besides brighter smiles. At-home teeth whitening materials just cannot match the more brilliant and longer-lasting results of dental teeth whitening.
Customized Sessions And Outcomes
Most often, in aesthetic dentistry, the same process does not work for every patient. Patients' concerns can be incredibly diverse. Dental specialists use their education and skills while examining teeth to establish the reasons behind any discoloration.
Also, the dental practitioner will consider any previous and future elective dentistry procedures or repairs you plan to pursue that might impact your beautiful end result. For instance, it could be logical to delay getting new crowns or veneers. This can help the dentist to produce crowns and veneers that match the shade of your newly brightened, gorgeous teeth. Dental bleaching is a bit more difficult for those who have veneers or crowns. Due to the fact that whitening treatments cannot correct stains on dental crowns or veneers, it might be necessary for your dental practitioner to apply several procedures to guarantee that your teeth have an even color.
Based on your initial evaluation, the dental practitioner will write up a customized treatment plan that is appropriate for you. She or he should also determine the likely number of stain-removal appointments required to achieve the most effective results.
In-office Teeth Whitening Materials
Store-bought teeth whitening kits typically contain a nominal quantity of whitening agents compared to bleaching processes utilized for professional teeth whitening. In addition, cumbersome tooth trays and irritating strips could provide inconsistent results and generally only lighten teeth one shade per session. Before an expert teeth whitening session, individuals can select the precise color of whiteness they aim to accomplish.
At MINT dentistry in Westheimer, our team performs brief laser teeth whitening treatments using a system called ZOOM for Houston, TX residents. ZOOM includes a special gel formula that is applied to each tooth one at a time. This specialized gel is activated by a diode laser, which goes through the tooth and whitens the yellowed enamel. This technique could whiten the teeth up to six to ten shades. Most dentists suggest that patients who undergo laser teeth whitening procedures arrange dental cleanings two times annually. A professional cleaning can help remove new unsightly stains and help your teeth continue to be healthy.
Minimized Tooth Sensitivity
Often, patients who try drugstore teeth whitening kits might have tooth sensitivity after a while. This could happen if the hydrogen peroxide enters the exterior of the teeth or if they use whitening systems with ill-fitting application devices that irritate the gum tissue. The experienced dentists at MINT dentistry in Westheimer take careful steps to avoid these complications.
Throughout each ZOOM laser whitening procedure in our Houston, TX facility, the gums and lips are shielded to ensure that any whitening ingredients contact the teeth only. Next, the dentist will administer the whitening gel to each individual tooth. To cover the sensitive eyes from the laser, patients get protective glasses. Even though the procedure is painless for the majority of men and women, a topical anesthetic may be arranged to ease any worry or to reduce the gag reflex.
Safer, Accelerated Treatments
Even though at-home lightening kits generally do not pose health issues for most consumers, multiple attempts to bleach and enhance teeth without direction from a dentist might lead to increased tooth discomfort from sensitivity to heat and cold. Because it could take many weeks or conceivably months to achieve distinct results with over-the-counter tooth whitening kits, soreness can become a concern. Certain types could fail entirely to produce a brighter smile. Professional teeth bleaching systems are overseen by dentists to let individuals feel comfortable and guarantee that the teeth and gums are safe throughout the procedure.
Long-term Results
Beyond the numerous other benefits of in-office teeth lightening techniques, their effects are visible much longer in comparison to over-the-counter tooth whitening gels. Immediately after a bleaching treatment and for at least 24 hours, we ask patients to refrain from consuming any stain-inducing foods, such as berries, and beverages, such as dark juices. In addition, whenever convenient, drink through a paper straw for liquids that might tarnish the teeth.
Following their ZOOM laser teeth whitening procedure, our patients can have a touch-up kit that has the whitening gel and individualized trays. These kits can be utilized about twice a year to help prolong the cleaner look of your teeth. At MINT dentistry in Westheimer, our crew advises implementing the best oral hygiene habits by consistently brushing and flossing after you eat a meal or snack and before going to bed.
Elevated Self-Assurance and Outlook
Professionally bleached teeth will make more than just an appealing smile. Most people report increased positive attitudes after their treatment, which allows them to become increasingly more sociable and perform more confidently in work environments and in important social meetings. Bleached teeth will usually also erase years from your face, helping you look younger.
Work With Trained Dental Professionals to Elevate the Allure of Your Smile
The life-changing effects created by professional teeth whitening treatments like ZOOM and various others are incomparable in their power to greatly revamp a person's appearance and simultaneously boost confidence. We welcome you to contact MINT dentistry in Westheimer and arrange an appointment with our highly trained Houston, TX cosmetic dental practitioners, who will help you in developing a genuinely stunning smile.